Netball Waikato Bay of Plenty (WBOP) took on Netball Mainland in the BEKO league at Cambridge High School over the weekend.
The game was always going to be a close one with only one point separating the two teams on the ladder heading in to the match, and with only a handful of games left in the competition both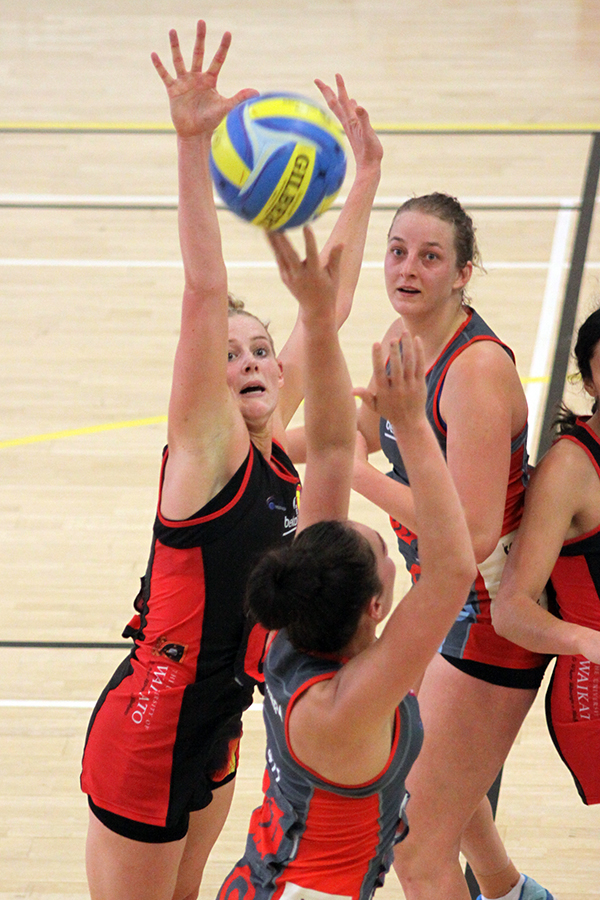 teams were out to secure a finals berth
Both teams were evenly matched for the first quarter before a few errors crept in from WBOP, giving Mainland a six goal advantage heading into the second quarter.
Netball WBOP took the opportunity to ring the changes in the second quarter with Sydney Fraser and Hannah Ridling coming on court, and positional changes in the mid court and defense ends. The changes provided strong through court defence and shifted the games momentum, enabling WBOP to reduce the deficit to four at the main break.
However, a slow start in the third quarter cost WBOP as Mainland came out firing and managing an impressive seven goal run. Some changes by WBOP helped to stem the flow of Mainland goals but it was not enough to catch them heading into the final break
The final quarter started strong with both teams going goal for goal, with ann error from WBOP giving Mainland the first turnover. Although down by 10 goals, WBOP were able to get some momentum, scoring four consecutive goals reducing the deficit to six goals at the final whistle. With the final score of 52-46, WBOP weren't able to secure a valuable bonus point, falling to third place on the BEKO table.
WBOP play their final game of the regular season at 2pm, Saturday 10 June at Tokoroa Events Centre, taking on top of the table Netball Central.
Photo Credit Cambridge Edition