It is with a great degree of sadness that we announce the passing of Helen Dodge on Tuesday, 7th June 2016.
Helen served netball with integrity and passion and it was a privilege to work alongside her.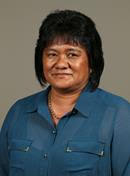 Helen will be missed by us all and we send our thoughts and love to her family at this difficult time.
Helen's funeral service will be held in Tauranga on Thursday, 9th June 2016.