Congratulations to Kathleen and Heather on their recognition.
Kathleen Margaret Farrell MNZM of Hamilton for Services to Netball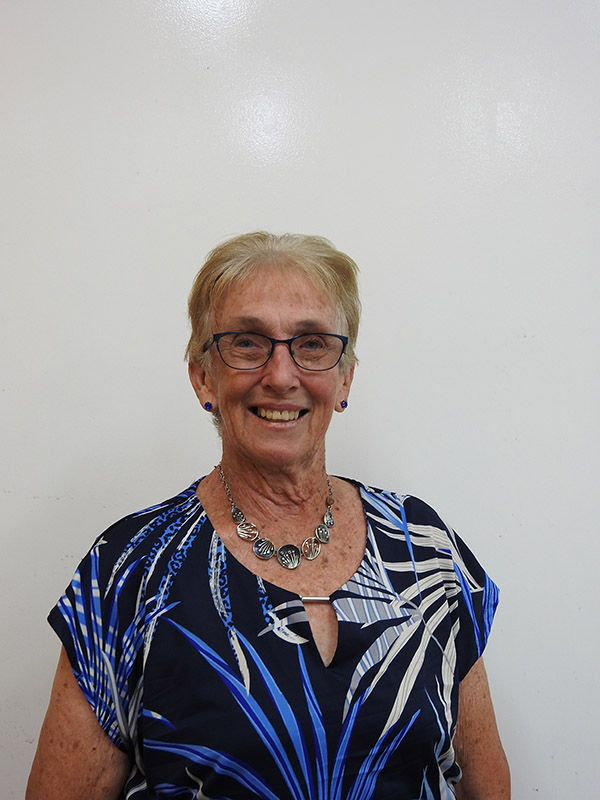 Kathleen Farrell's association with netball in the Waikato region started in 1949 when she stepped on court as a player. Little did anyone know then that her contribution to the game would be long-standing and extensive in all areas.
Kathleen is a respected figure in Hamilton and is well known for her decades of service to netball from administration to umpiring, coaching and management. Her playing days, including helping to form the Verdettes Netball Club, were closely followed by a lengthy spell in coaching including winning the National Club Championship in 1982.
She went on to coach the Waikato Under-21 team for five years and alongside Lyn Parker helped to establish the Waikato Coaches Association, offering support and programmes to players and coaches in the Waikato and greater Waikato region. She has been a familiar face at, firstly the Cobham Drive Netball Courts in Hamilton before moving to where Hamilton City Netball Centre is today at Minogue Park Netball Courts.
Kathleen also managed a number of teams but found her niche in administration and since the early 1970s has fulfilled many roles with the Waikato Netball Association Management or Executive committees. She has been instrumental in running the club competitions at Minogue Park Netball Complex and also been a key member in organising national events when hosted in Hamilton.
She has served the Waikato Region, Magic Franchise and Hamilton City diligently and is well known in netball circles right from grassroots through to the elite game. Kathleen has prided herself on being a 'nettie' and volunteer. There has been no job too big or too small for her to tackle.
Kathleen's role, alongside Monica Leggat, in working through the disestablishment of the Region to now Centres and Zones is also well known and she was part of a working group that met regularly to transition the difficult process.
Her influence spans many generations and Kathleen's willingness to undertake any task in support of Netball, and strong work ethic, highlights her impact on grassroots sport.
She is considered as a 'pioneer' in netball circles as the game has evolved and Kathleen has helped grow the Hamilton City Netball Centre to where it is today.
Kathleen Farrell has been described as a "go to" person through her willingness to give back to the sport of Netball, no matter the task.
Heather Margaret Williamson JP MNZM of Tokoroa for Services to Netball and the Community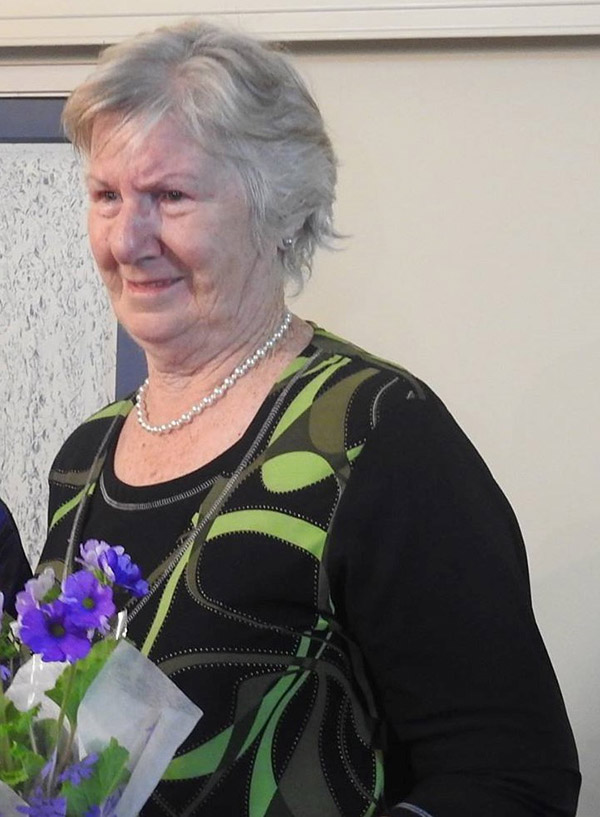 Heather Williamson has seen generations of netballers come through the Tokoroa Netball Centre. She is now known as Nana Willy by younger members and is a familiar face at a Centre she helped to establish. For over 50 years she has been an active member of the Tokoroa Netball Centre's management committee holding almost every role possible including president, vice president, treasurer, secretary, draw steward, results steward, representative co-ordinator and umpire co-ordinator. There has never been a job that Heather has said no to.
The former school teacher enjoyed playing netball as a young adult and reached representative level for South Waikato. Since hanging up her playing bib she has contributed to the sport of Netball in many ways, moving into coaching at high school level and representative age-group teams. Umpiring was her next port of call and it was here that Heather excelled as both a whistler but also as an umpire coach and mentor. She became a qualified Netball New Zealand umpire and went on to become a NNZ National Squad Umpire Coach and Assessor. She was also responsible for writing national exam papers, umpire coaching and selecting umpires for national tournaments.
During this time she continued her close connection with Tokoroa Netball Centre and has volunteered for many roles.
Her dedication to the Tokoroa community extends to South Waikato Grey Power where she has been secretary since 2014 and she has also been an active Justice of the Peace in 2002. Heather is regarded as a dynamic member of the Grey Power committee where her attention to detail has ensured the smooth running of the organisation and due to her extensive community contacts, has been a busy and diligent JP.
She has lobbied the council for improvements related to older members of society and people with disabilities showing her wide reaching impact on the South Waikato region.
Her service to the community – both young and old – has been highly regarded by many and reflects her valuable contribution to the region.
It speaks volumes that Heather Williamson is known by generations of Tokoroa's community – her selfless giving of time to both young and old means has left its mark on the South Waikato region.
Her dedication to Netball and Tokoroa means she is highly respected by netballers of all ages and her wider netballing family.